Mercier

This champagne is the best proof that good marketing works. In 1858, Eugène Mercier founded an association uniting five winegrowers from Epernay to better market their produce. But their storing facilities were too small. So Mr Mercier started to dig. After eight years of hard work and tunnelling through rock, his cellars ran for more than 18 kilometres under the Champagne ground. Mercier always made sure that whatever he'd do, the public would know about it. And he gave the public something to remember. As in 1891, when Mercier invited the President of the French Republic, Mr Carnot, to visit his caves. They toured the wine tunnels in a four-horse carriage, and Mercier made sure the newspapers knew about it. This feat attracted the curious by the hundreds, so Mercier organized train travels that brought thousands more to his caves on Sundays. For the 1889 World Fair in Paris, he had an oak barrel made that contained 140 000 litres of his bubbly. How did he get the barrel to Paris?

In another great marketing ploy, Mercier had this huge barrel brought to Paris on a cart drawn by twenty-four oxen. To this day, Mercier is still one of the best known and best selling champagnes in France, thanks to its founder's marketing skills.

The pic shows a Luxembourg model Mercier cargo train because Mercier had a champagne factory in Luxembourg-Hollerich at the turn of the 20th century. This great model and many more can be seen on the site of the ALACF Friends of the Luxembourg Railroads at


Amis des Chemins de Fer luxembourgeois
(site gone)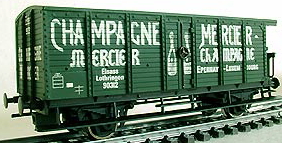 Mumm


The Mumm family, winegrowers in the Champagne, got together with the winemerchant Heuser in 1827 to commercialize their bubbly. Their agent in Paris had the great idea to decorate the bottle with a red ribbon that was reminiscent of the "Légion d'honneur". Great way of suggesting class, ain't it? Since the original ribbon, made of cloth, kept slipping off the bottle, Mumm made a label crossed with a fat red line. This was to become the famous "Cordon rouge".

Mumm is the official provider of F1 champagne, the bubbly that the winners spray on the podium.

Noilly-Prat

The vermouth that made the dry Martini possible. In the early 19th century, Joseph Noilly was making a vermouth by first barrelling white wine that he would store outside so that the wine would go through the seasons, then he'd add his concoction of herbs and fruit essence. A while later, the commercial director, Claude Prat, married his boss' daughter and the house became the home of famous Noilly-Prat.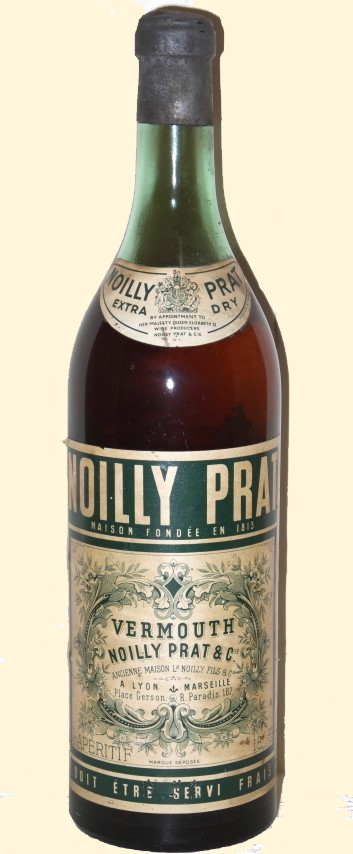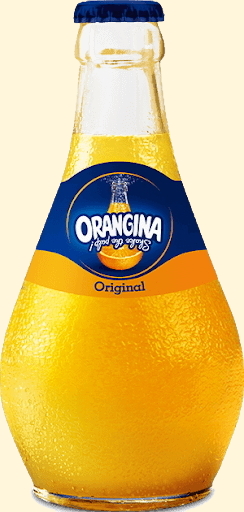 Paulaner Salvator

A Double Bock beer brewed by the monks of St Paul. It is a very "nourrishing" beer, and the monks considered it the liquid equivalent of bread, which had a nice side-effect. As it was "bread", you could "eat" it during Feast and you wouldn't be sinning. Neat, no?

Pepsi-Cola

In 1898, Caleb Bradham, running a pharmacy in North Carolina, created a drink to help digestion. His main ingredient was the cola nut to combat "dispepsy" . Later, he added selters to his potion and sold it as "Brad's drink" at his store's soda fountain. Most customers liked it mainly for its refreshing taste. In 1904, Bradham founded the Pepsi-Cola company. Since Coca-Cola's success, that had started some twenty years earlier, lots of companies had added Cola to their product names, a practice that was outlawed for copyright reasons in 1916 by the American courts, Coca-Cola and Pepsi-Cola being considered the only companies to have a right to the name. Ever since, these two companies been at each other and the marketing wars started with Pepsi's slogan "twice as much for a nickel". Indeed, to counter Coke, Pepsi had decided to sell bottles twice as big as Coke's for the same price of five cents. In 1993, we tried to get Pepsi for the club, but
f
or some strange reasons nobody imported Pepsi to Luxembourg. So we contacted Pepsi a few times by phone, by fax, by email but never received an answer. Therefore
Pepsi is the only drink on our list that you cannot drink in Luxembourg. Well, so be it! May they stay second forever if they wish.


Pernod

Mr Ordinaire, a French doctor, moved to Neuchâtel in Switzerland in 1789. (Strange that a man whose last name is "Common" should move away from the Commons' Revolution, no?) The good doctor concocted an absinthe recipe which was bought by the Swiss Major Dubied. The latter founded a distillery with his in-law, a certain Mr Henri-Louis Pernod. But when the Major died, Mr Pernod moved the distillery to Pontarlier, a town still famous for its "Pontarlier" pastis today, to avoid the heavy French import tax. But absinthe was a killer. It got its customers readily addicted, but ravaged their brains. Many French artists of the late 19th century wasted their lives, brains and talent with absinthe. And it was a strong drink too at 68% alcohol. So in 1915, absinthe was outlawed and this ruined Pernod. In 1920, a derivate of absinthe, anis, was allowed back on the market at 40%. The owners of the "Pernod Fils" company in Pontarlier contacted an anis distiller from Avignon, Mr Jules Pernod, not related to the Pontarlier Pernods. But the latter refused to accept the name of "Pernod Fils", as he thought he had as good a right to his name Jules on the label as the Pontarlier family. Finally, the Pernods associated with an anis distillery from Montreuil. But this wasn't to Jules Pernod's taste and a number of legal battles ensued between the two Pernod families until sense prevailed and the two cofounded the "Etablissements Pernod". During WWII, anis was outlawed again, but remade legal in 1951. And to this day, a Pernod is a quite dangerous, on an empty stomach, but nice really nice pastis, one of the best aperitifs in France, if you're not dieting.

Perrier

In the French "département du Gard", there had been a source known since Roman times for its water reputed to heal all kinds of skin diseases. In the early 18th century, a local doctor turned the source into a spa, but his buildings burned down. In 1888, a farmer picked up the idea, but failed commercially. He then teamed up with Dr Louis Perrier from Nîmes, but success still evaded them. In 1903, Dr Perrier decided to go his own way and looked for venture capital to market his water. But Perrier was still not succeeding. At the same time, an Englishman, Lord Harmsworth, had a car accident in the area which left him paralyzed, but the Englishman liked the area so much he decided to settle there. A few years later, he met Dr Perrier and was convinced of the Doctor's water. Since Lord Harmsworth was well connected in England, he not only succeeded to sell Perrier to the Brits, but most importantly managed to make Perrier the water of the English King's court. Despite staying a still water in France, Perrier thus became a household name, and a commercial success, throughout the entire British empire, as well in the UK as in India or even Australia. When Dr Perrier died in 1933, Perrier had become exclusively British. As for the shape of the famous bottle, Lord Harmsworth had created the bottle after the pear-shaped weights with which he trained after his car accidents. After WWII, Gustave Leven, a French businessman, bought Perrier and finally introduced to the French market. Leven made Perrier the table water champagne that has ruled the market of bubbly water ever since.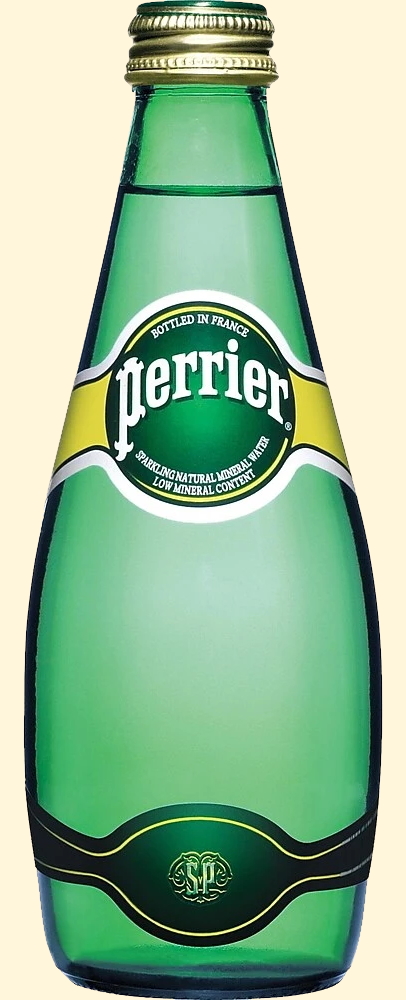 Perrier-Jouët

The Perrier family were producing cork, the Jouët family were making wine. When Pierre Perrier married Adèle Jouët, the name was obvious. Perrier-Jouët made its reputation as a fine champagne by adding a white Chardonnay, which gave their sparkly a really nice and different taste. The house is also rightly known for its "Cuvée Belle Epoque", not only because this champagne is truly excellent, but also for its bottle, a recreation of a 1902 bottle by famous glas artist Emile Gallé.

Orangina

In the 1920s, Mr Trigo, pharmacist in Valencia (Spain) had concocted an orange juice concentrate which he sold by the name of "Naranjina" (little orange) in a bottle looking like an orange. At a fair in Marseille, he met Leo Beton, a French who owned a factory for flower essences in Algeria. Later, Mr Trigo invented a new juice made of orange pulp, which he named "Orangina". Orangina needs to be shaken well for its flavour.